Cutting-edge design, technological integration and sustainability. These are the pillars on which Walter Pack's participation in the Folien + Fahrzeug / Plastic Films in Mobility event was based, one of the main European forums on design and technology trends in the automotive sector, which was held on the 26th and 27th in the German state of Bavaria. The event has become a showcase for the presentation of some of the technologies in which Walter Pack is an international benchmark: its avant-garde Vehicle Information and Access System, which last January won the Innovation award at the last edition of the CES in Las Vegas, and the intelligent decorative components with glass and geode effect, which can incorporate backlighting to customize the interior of a vehicle.
Walter Pack's head of R&D, Iñigo Erhardt, together with Antolin, presented these technologies, which reinforce the leadership of both companies in the development of plastic solutions with high added value and integrated functional elements. The Vehicle Information and Access System on which both companies have worked integrates a digitized information and door opening system with an intelligent interface (HMI) in the so-called B-pillar, the exterior part between the front and rear doors. Meanwhile, the intelligent decorative systems with glass and 3D geode effect combine the beauty and suitability of these materials in interior design with the character that imprints the incorporation of backlit elements.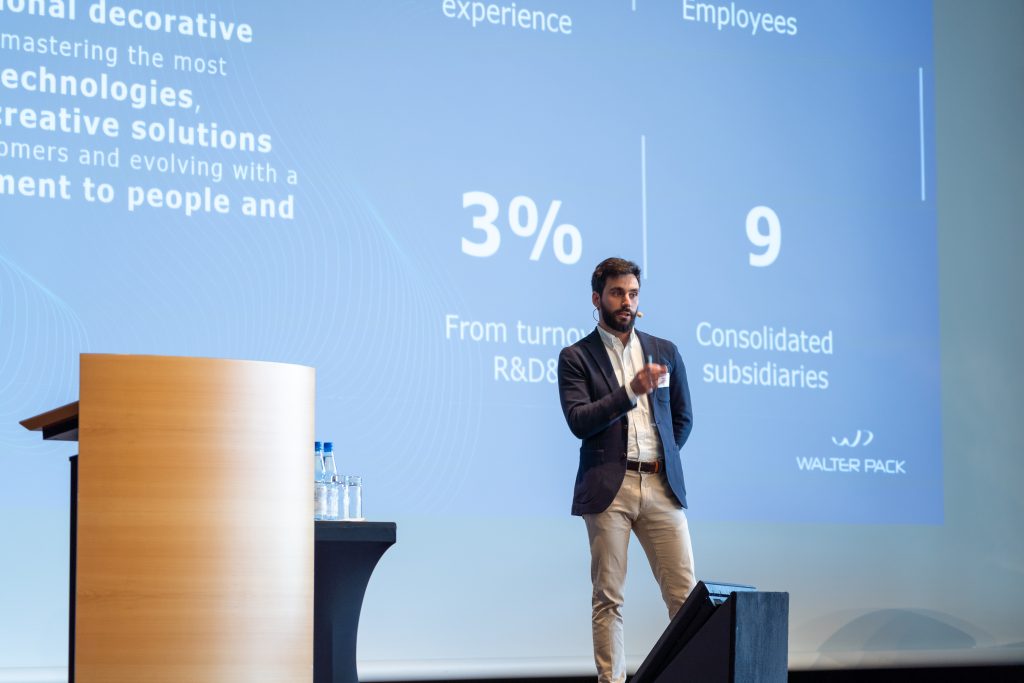 "Walter Pack's presence at this event was of great importance because it allowed us to showcase our potential and capabilities in the development of cutting-edge solutions that combine design and functionality. The development of these intelligent decorative components and parts that are at the technological forefront is what has made us a reference partner for the main automakers and what contributes to feeding our innovative core," explained Erhardt.
Walter Pack's role went beyond the presentation of these solutions. Erhardt, who collaborates with the Dutch technology center TNO, participated in a forum in which he explained the organization's firm commitment to sustainability with design for recycling initiatives produced using IME (In Mold Electronics) technology. "Design for recycling is a key strategy for building a sustainable future. Moreover, for the automotive industry it is an essential element in moving towards a circular economy," he said.
The Folien + Fahrzeug / Plastic Films in Mobility forum, which has been held for more than 15 years, brings together the main players in the ecosystem of innovation, design and technological integration in the automotive sector and is an ideal space for the presentation of new trends in this field. This event is also a meeting place that favors the creation of professional collaborative networks and is committed to an ecosystem based on sustainability and circular economy.